SLIDING DOORS
Mechanisms in strict compliance with European specifications.
For doors weighing up to 3000 kg.
With incorporated electronic equipment, reliable and safe microprocessor and safety board.
The mechanism "locks" when the door closes, which means that it is not necessary to install a lock.
In case of power outage, operation switches to manual.
Accompanied by a complete set of accessories (rack, remote control, etc.).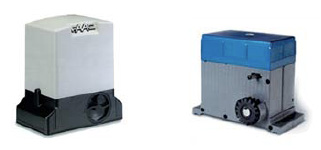 OPENING DOORS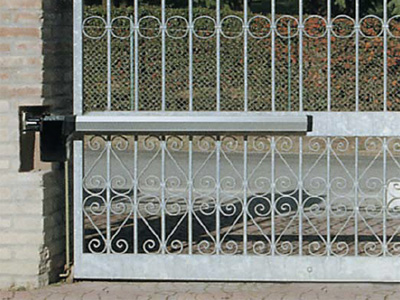 Mechanism compliant with European standards, for single or double panel door, width up to 1.80 m per panel.
It is the most reliable, practical and at the same time economical solution for exterior residential doors.
Good operation is controlled via an electronic board.
The door does not need locks or latches as the mechanism "locks" upon closing.
In case of emergency, the door may open or close manually using the mechanism disengagement key.

AUTOMATIC BARRIERS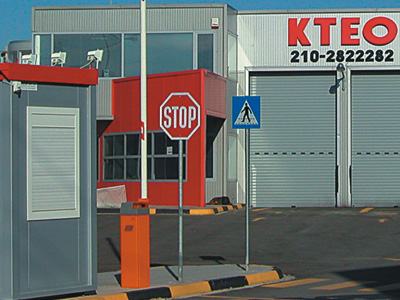 Electromagnetic barriers for professional use, length from 3 to 6 meters.
Manual operation also available in case of power outage.
Extremely powerful, able to open a barrier up to 6 m long.
Opens in 11 seconds.
Does not require any maintenance for many years.
The 6 m barrier is also available in telescopic configuration for easy transportation.